HomeShow Radio, a live call-in home improvement radio program produced by MogerMedia, airs Saturday and Sunday mornings on CBS Radio's SportsRadio 610/KILT-AM. Host Tom Tynan takes calls, answers questions in his own straight-speaking style that makes even complex projects easier to understand.
Live from MogerMedia
The program originates from MogerMedia's in-house broadcast studios. In addition to live call-in radio show capabilities, the studios are equipped with multiple professional cameras and lighting for production of video content.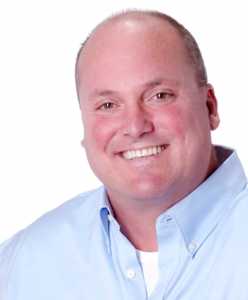 Tom Tynan
Radio host and home builder
Tom began working in construction at age 16. He has a degree in architecture from the University of Miami and spent over 20 years building custom homes to his own exacting standard.

Tom began hosting the Home Improvement Hotline in Houston in 1987. Tom has also hosted "Our House" TV show and "Dream House" on the Home and Garden TV network. In January, 2004, we brought Tom's weekly call-and-answer sessions to HomeShow Radio on SportsRadio 610/KILT-AM in Houston.
When he's not involved with his hosting duties, Tom directs workforce trades development at Houston Community College. The only thing Tom says he enjoys more than helping Houston homeowners with their home improvement projects is "helping put people to work in high-demand jobs in welding, HVAC and Electrical trades."
HomeShow Trusted Companies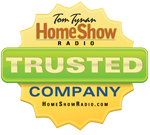 HomeShow Radio sponsors are an exclusive group of trusted companies who successfully earn Tom Tynan's endorsement. After 30 years on the air, Tom's recommendation carries unequaled weight with Houston homeowners. Does your company meet Tom's standard?
Why we're picky
Tom's 30 years of attracting Houston's largest and most responsive homeowner audience is build one simple principle: Listener trust comes first. We're picky about who we work with. That's because a listener's experience with your company reflects on HomeShow Radio and all our trusted companies.
Do you qualify?
HomeShow Radio teams with companies delivering what Tom Tynan promises. Truth is, HomeShow Radio isn't right for every business. It may not be right for yours. Learn what it takes to be a HomeShow Radio Trusted Company.